Interstellar
The best choice for a Space Discord Bot.
Launch Reminders
Receive reliable automated launch reminders to your discord server, so you never miss another launch! You can also make Interstellar ping a role, so you always know when it's going to happen.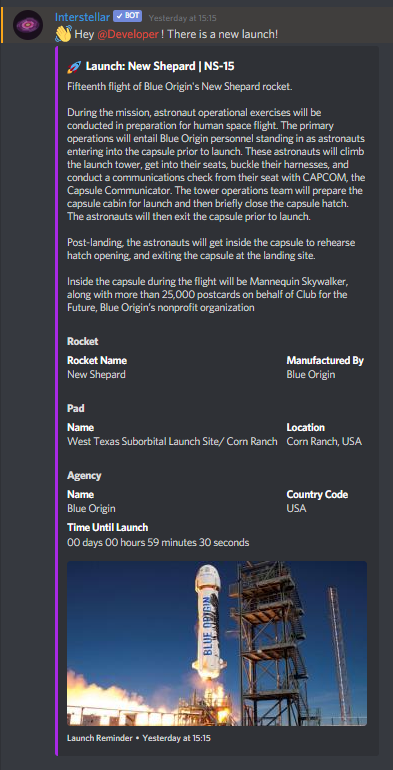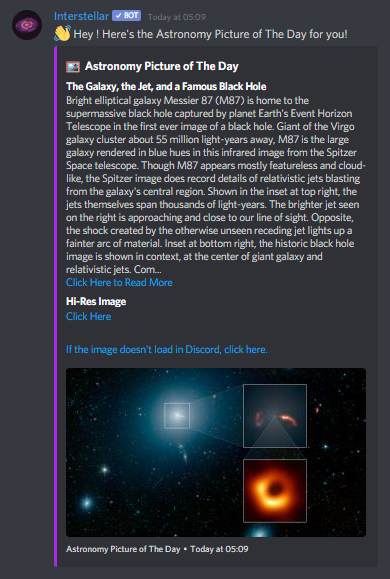 Astronomy Picture of The Day
Interstellar can post the Astronomy Picture of The Day, a service provided by NASA, that highlights a new breathtaking picture from Space every single day. You can also enable Interstellar to ping a role so you always know when it gets posted.
Gaze into the Wonders of Space
Interstellar can give you some amazing views of space from multiple sources. You can view images from Mars Rovers, view the Solar System's Planets, view the cosmos from the Hubble Space Telescope, and view any other image from NASA's extensive image database.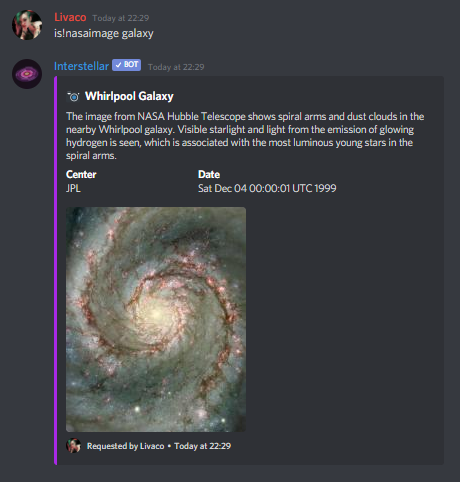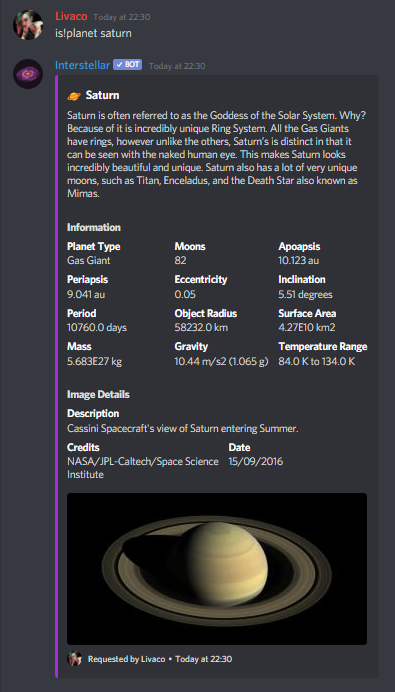 Learn about Space
You can learn all sorts of cool fun facts. You can look at all the astronauts currently in orbit, information about the planets in our solar system. You can find out what the weather on Mars is using NASA's Insight probe, find out more information about Hubble and NASA's EPIC camera, along with so much more.
Plan your next Space Mission
Play Kerbal Space Program? Interstellar can help you find out the Delta-V of a vehicle, help you do complicated maths for orbital mechanics, and even has a built-in Delta-V map to tell you how much fuel you need to get somewhere. This Delta-V map supports both our solar system, along with the Kerbol system.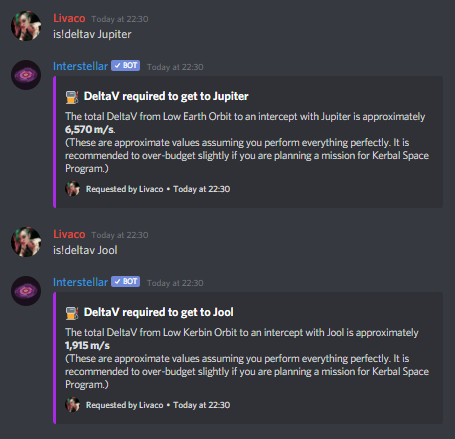 Make your Space-Themed Discord Server Amazing
Invite Interstellar to your discord server now! At least give it a try!